MOVI LAUNCHES EXPERIENCED SHOP AT POUSUNG FACTORY
As a Benefit center for employees with an improved center, this time MOVI gives Union members and employees a space to experience and refer directly to products in the Buy Now - Pay Later concept.
On April 6, 2023, MOVI officially opened the first Buy Now - Pay Later experience shop to serve all Union members and employees working in Pousung, Trang Bom district, Dong Nai province.
Attending the launching ceremony were representatives of Dong Nai Provincial Labor Confederation, Representative of Trang Bom District Labor Confederation; Representative of MOVI's partner factory; Representative of Pousung factory; Representative director of MOVI; Representatives of MOVI partner brands and 50 employees representing Union members and employees are working at Pousung factory.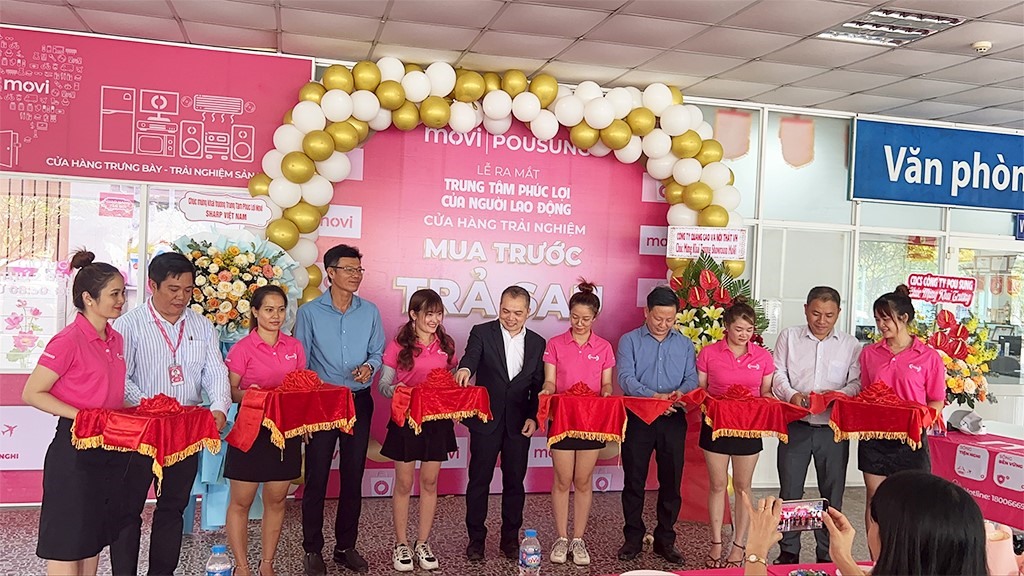 Experience genuine products in MOVI Benefits Program
The Buy Now - Pay Later experience shop with an area of 45m2 is located in the campus of Pousung factory with a convenient location, helping Union members and employees working here can easily visit and experience the products.
Various products: phones, televisions, refrigerators, washing machines, air conditioners, home appliances, etc., are distributed from MOVI's genuine partners such as Samsung, Sharp, Oppo, Toshiba... These products are all considered and selected by MOVI to meet the maximum needs of customers, besides, the shop's space is also decorated to bring a modern and comfortable feeling.
Union members and employees working at Pousung can fully experience, rest, use the facilities at the store and receive dedicated advice and support from MOVI staff.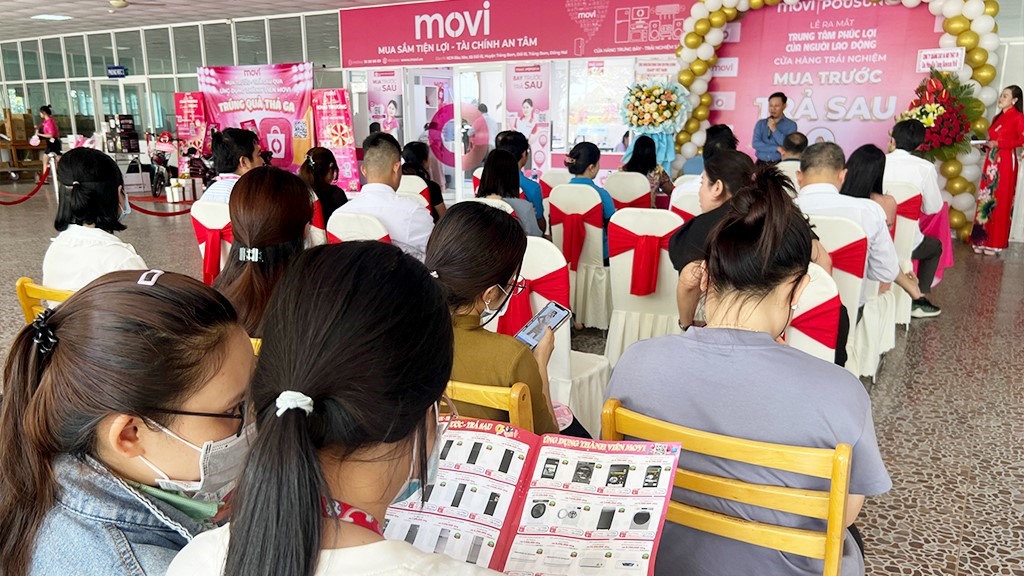 This time, the shop is a practical bridge between MOVI and Customers, helping MOVI to promptly grasp the needs, support customers' arising problems quickly, and at the same time, customers can easily contact, shopping and receive products directly at the store. This is a milestone marking the new development of the MOVI Benefit Program after 10 years of accompanying the Union members and employees, clearly demonstrating MOVI's deep interest in the journey of experiencing its products and services for Customers.
In the coming time, MOVI intends to continue to multiply more experience shop, improve the current center models to serve the life of Union members and employees more and more better.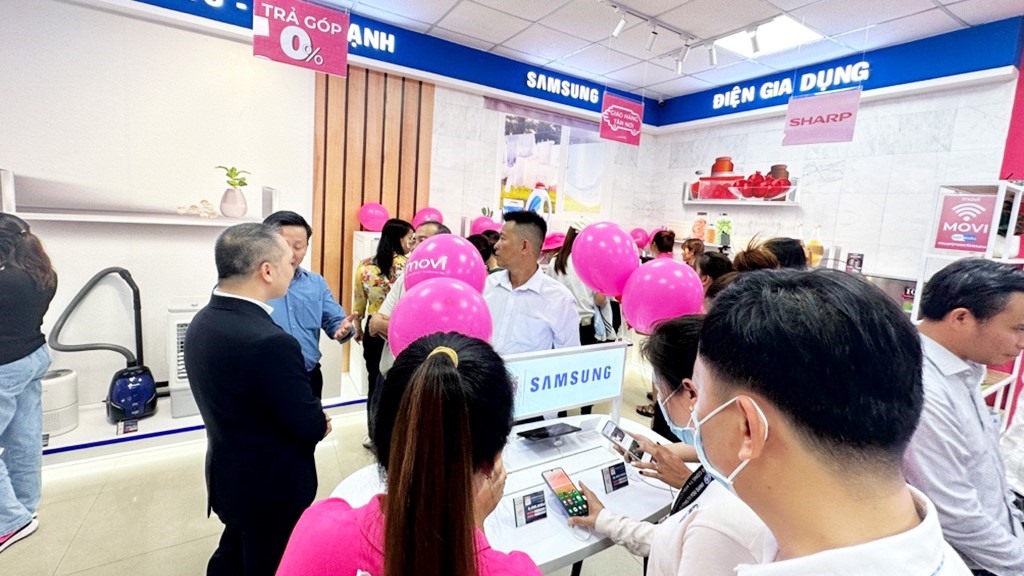 Offers during the launch week
To mark this launch event, MOVI launches a promotion week with many activities and attractive gifts for customers when participating. From April 3 to 8, MOVI opens a booth with mini game to receive free gifts. Especially, in 3 days, 6,7,8 MOVI conducts a series of promotions: lucky draw chance to win Iphone 13 Promax when shopping for any order, 100% winning wheel when customers check-in at the door. Buy 1 get 1. Special offer from Sharp partner, when customers have any Sharp order from 699,000 VND, they will receive 1 rice cooker immediately.
Lao dong news reported: https://laodong.vn/cong-doan/movi-ra-mat-trung-tam-phuc-loi-cua-hang-trai-nghiem-mua-truoc-tra-sau-tai-nha-may-pousung-1176558.ldo